Personal Injury Attorney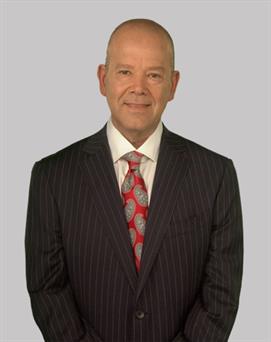 Yigal Torem has spent more than 35 years practicing law in the civil justice system, representing victims of individual and corporate negligence and helping people immigrate to the United States legally. He is an active member in CAALA (Consumer Attorneys Association of Los Angeles), which is the largest association of plaintiffs' attorneys whose mission is, among other goals, to protect people from the unsafe (negligent) conduct of others, as well as unsafe products/medicine and unfair business practices.
A skilled personal injury attorney, Yigal Torem assists injured clients throughout the state of California with a wide variety of personal injury and wrongful death claims. At Torem & Associates, he focuses his practice on car accidents, truck accidents, catastrophic injuries, and all aspects of personal injury law. Yigal Torem is a skilled litigator and strives to serve as the aggressive advocate his clients need. He, along with our entire firm, offers compassionate, honest legal counsel and tireless representation for each and every client.
Yigal Torem attended the University of California at Los Angeles (UCLA) where he earned his Bachelor of Science in Political Science in 1980. He then went on to attend Benjamin N. Cardozo School of Law in New York. He graduated law school in 1983 with his Juris Doctor degree before being admitted to the California State Bar and beginning his legal practice.
IF YOU NEED A PERSONAL INJURY ATTORNEY IN FRESNO, STOCKTON, BAKERSFIELD, LOS ANGELES, SAN FRANCISCO, SANTA ROSA, OR SAN JOSE, PLEASE CONTACT TOREM & ASSOCIATES ONLINE OR CALL (888) 500-5000 FOR A FREE CONSULTATION.
Education
Benjamin N. Cardozo School of Law, New York; J.D. – 1983
University of California at Los Angeles; B.S. – 1980
Bar Admissions
Professional Memberships
California Supreme Court, 1983
United States Court of Appeals for the Ninth Circuit, 1984
Consumer Attorneys Association of Los Angeles (CAALA)
American Immigration Lawyers' Association (AILA)
Languages