Personal Injury Attorney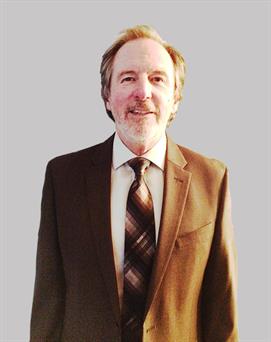 Richard H. Rabkin is a personal injury and trial attorney who, over his 30+ years of practice, has tried and arbitrated hundreds of cases and recovered millions of dollars for his clients, including several awards in the multi-million dollar range. Richard Rabkin has successfully litigated cases against car companies for defects in their design or for failing to properly protect the occupants in a crash; against airplane manufacturers and operators in cases involving plane crashes; against product manufacturers, in which a product—from industrial machinery to household appliances—causes serious injury; in cases involving burns causing disfiguring injuries; and against doctors for failing to diagnose serious conditions, such as cancer, or for improperly treating a patient's condition causing harm.
Richard Rabkin has tried cases in both state and federal courts and has been admitted in states outside of California on claims arising in other states. He has also served on litigation coordination committees on appointment by the court in large cases involving numerous injured people. He has had trial verdicts upheld up to the United States Supreme Court, including a case of first impression involving a health insurance company, which had improperly denied benefits.
In his trials, Richard Rabkin has successfully utilized computer-animated recreations of crashes, helping juries to see for themselves what happened in an accident. He, along with our entire legal team, confers with a team of experts, including medical professionals and accident reconstruction specialists, in order to reveal how accidents have occurred and the extent to which his clients have suffered as a result.
Richard Rabkin assists clients with all types of complex personal injury and wrongful death claims, including car and truck accidents, medical malpractice, product liability, dog bites, pedestrian accidents, motorcycle wrecks, bicycle accidents, construction accidents, on-the-job/workplace injuries, catastrophic brain and burn injuries, and more.
IF YOU HAVE BEEN INJURED AS A RESULT OF SOMEONE ELSE'S NEGLIGENCE, CONTACT THE PERSONAL INJURY LAWYERS AT TOREM & ASSOCIATES FOR A FREE CONSULTATION. CALL (888) 500-5000 TODAY!